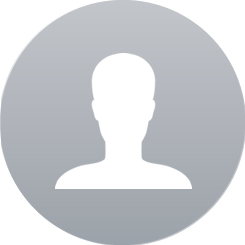 Mgr. Aneta Plzáková
Education
2005–2012: Mgr., Faculty of Arts, Charles University (Prague), Information Studies and Librarianship

Research Projects
Integration and Segregation in the City Space: History of the Holocaust in Prague through a Mobile Web Application, Technology Agency of the Czech Republic (2018-2021)
European Holocaust Research Infrastructure (EHRI, 2021- )
Other Relevant Projects
Database of Holocaust Victims (for the Terezín Initiative Institute)
Terezín Album (for the Terezín Initiative Institute)
Documentation of Roma Holocaust Victims (for the Terezín Initiative Institute)
Ours or Foreigners? Jews in the Czech 20th Century (for the Terezín Initiative Institute)
Publishing Activities
Studies in Impact Magazines:
FRANKL, Michal, MAZÁNEK, Petr, PLZÁKOVÁ, Aneta, SCHELLENBACHER, Wolfgang, SCHREIBEROVÁ, Zuzana a SVĚTÍK, Luboš. 'Present and Absent: Exploring the Holocaust of Jews in Prague Using a Mobile Application'. GI_Forum, č. 2, 2020, s. 14-28. https://doi.org/10.1553/giscience2020_02_s14.
Papers in Conference Proceedings:
PLZÁKOVÁ, Aneta a ŠTĚPKOVÁ, Tereza. "Databáze obětí holocaustu Institutu Terezínské iniciativy [Database of Holocaust Victims of the Terezín Initiative Institute]". In Sborník Semináře o digitálních zdrojích a službách ve společenských a humanitních vědách: 24. Září 2015. Univerzita Karlova v Praze, Matematicko-fyzikální fakulta, 2015, s. 109-112.